Webinar: The Interplay Between Qualitative and Quantitative Data in Patient Experience Metrics and Measurement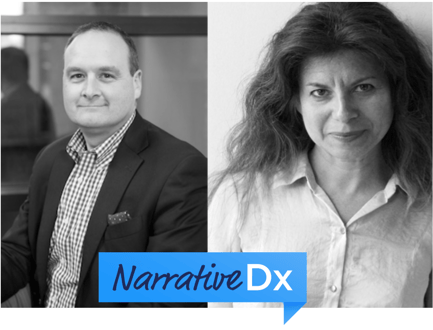 Andrew Gallan, PhD, Assistant Professor of Marketing at the Kellstadt Graduate College of Business at DePaul University, and Senem Guney, PhD, CPXP, Founder and Chief Experience Officer at NarrativeDx discuss the interplay between "Top Box" domain scores and patients' comments in measuring patient experience.

Dr. Guney shares her expertise in how to bring a mixed-methods approach (qualitative/quantitative analysis) to metrics and measurement in patient experience, and Dr. Gallan shares insights from one of his recent studies on the contradictions between perfect scores in distinct PX domains (such as nurse or doctor communication) and comments related to these distinct domains.
This webinar also involves the implications of such contradictions for working with PX data, specifically to determine the drivers for patients' willingness to recommend a hospital.
Through this webinar, we're pleased to offer one hour of Patient Experience Continuing Education credits (PXEs) from Patient Experience Institute (PXI).

PXI is an independent, non-profit, committed to the improvement of patient experience through evidence-based research, continuing education and professional certification. PXEs can be applied towards Certified Patient Experience Professional (CPXP) applications and/or to maintain certification designation.