Journal of Patient Experience: Analytical Insights from Patient Narratives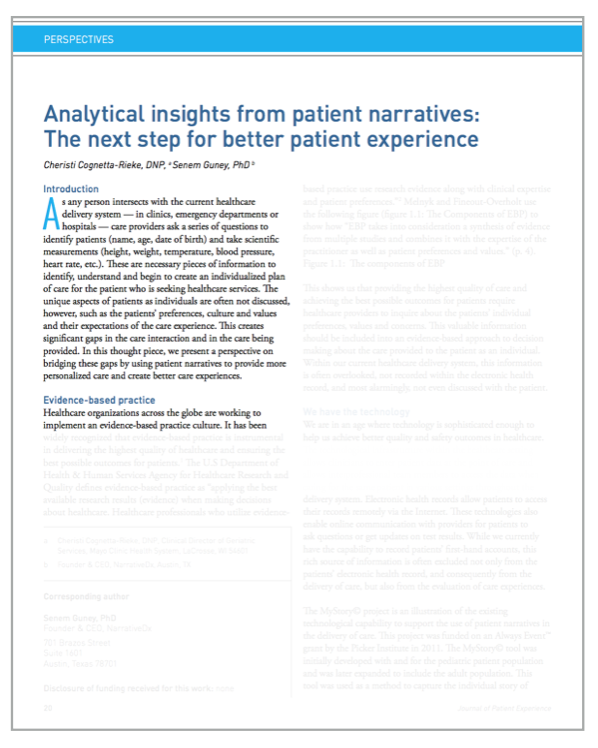 As regulatory changes and financial pressures align with the movement of patient-centered care, we must get to know our patients to provide the highest quality and safest care.
We need to think beyond satisfaction surveys to systematically collect and analyze our patients' stories.



Read full article by Cheristi Cognetta-Reike, DNP, Clinical Director of Geriatric Services at Mayo Clinic Health System and Senem Guney, PhD, CPXP, Founder and Chief Patient Experience Officer at NarrativeDx.